Sport content's emotional impact on fans, and what this means for sponsors
In the next six months, both the cricket and rugby world play off for their ultimate prize.
For most sports, a World Cup represents the pinnacle achievement. Every four years, players and fans converge on one part of the world for a tournament that, such is its gravity, will be remembered for years.
The occasion sends commentators giddy. 'History will be made', they tell us. 'Reputations will be forged' and 'heroes emerge'. Beyond the clichés, however, lay the fans who willingly put their emotions (and heart-rate) on the line. They jump aboard a rollercoaster without an idea where it may finish. World Cups create perhaps the most visceral of reactions in sport, and induce behaviour that may contrast with one's 'usual' personality. Introverts hug introverts at the pub, inward-thinkers scream in the stands. For anyone who's done such a thing (and perhaps look back on it sheepishly), they'll tell you it felt normal at the time. Emotions took over.
So what is driving this emotional response? We reviewed the existing academic literature on the subject to understand the science behind it, and to understand the implications for sponsors of sports leagues, teams, and events. Here's what we found.
Finding #1 – The fan's motivation to consume the content or attend will underpin their emotional response. Consider the motivation with your sponsor messaging.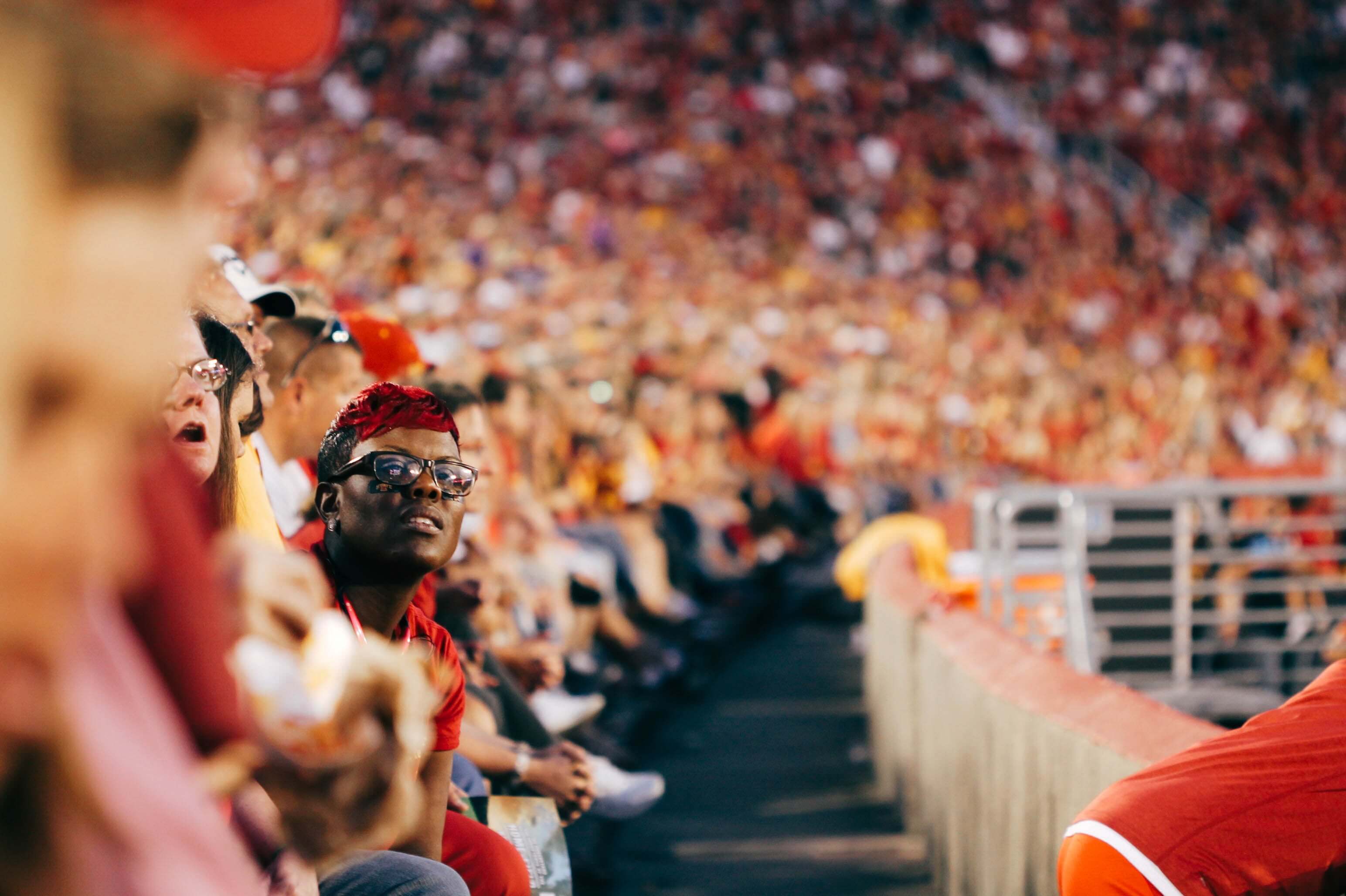 A fan's motives for consuming a highlight or watching a game will naturally impact their response to the content, and hence any league, team or event sponsors. For example, someone who watches football for the social/family aspect of the game will respond differently to a result than the heart-on-the-sleeve tragic.
Fan motives form the first component of Trail, Anderson and Fink's[i] seminal model of sport spectator consumption. They proposed nine different reasons as to why fans consume sport, based primarily on psychological or social needs. They are: vicarious achievement, acquisition of knowledge, aesthetics, social interaction, drama/excitement, escape, family, physical attraction, and skill. Fans attend games/events through one or (more likely) a combination of these factors.
The more aspirational the fan's motivation, the more emotive the campaign's message can be. Yet with shallower motivations such as to simply be "entertained" by choosing to consume the content, the fan is presenting an opportunity to connect with them in a more fun-loving spirit. Case in point: Uber's campaign during the Australian Open took a light hearted approach, which was hugely successful in targeting the general Australian public, the majority of who were watching the AO for simple summer-time viewing pleasure.
Finding #2 – Fans identify with their favorite sport, team, or athlete. The deeper the tie to their sense of identity, the deeper the emotional response.
"Identification is a cognitive state where the individual comes to view him or herself as a member of a social entity". Some fans are likely more 'identified' with the sport, league, team or event than others. Generally, the more affinity a fan feels for their side, the more 'identified' they are. You know the type: rusted on, never skip a game, often draped in club colours, their Facebook headline photo featuring the club emblem.

Highly identified fans feel the team is a representation of themselves, and vice versa. Unsurprisingly, research has shown that strong identity is linked with greater attendance and spending[ii]. Further research[iii] reveals the four factors that can increase cognitive identification in a sports setting: success, wholesomeness, imaginativeness, and toughness. In turn, clubs/teams that can tap into these core tenets are likely to instil a greater sense of 'belonging' in a fan.
A recent viral Twitter post from Manchester United was perhaps the best example of a club tapping into the fact the Man-U fans identify so strongly with the club. After a stunning away win against Paris Saint-Germain, a photo was posted of new coach Ole Gunnar Solskjaer, club great Eric Cantona, and legendary coach Sir Alex Ferguson. All three were smiling, holding up one clenched fist. Simple, sure, but highly effective. Why? After a period of mediocrity unbecoming of a club like United, this photo struck a nostalgic nerve. The club was on the return: and the fans that identify with the club felt like they were personally on the way back up. The cognitive impact on fans was evident through the huge response it garnered.
Finding #3. The outcome of the event will determine whether the emotional response is positive or negative. Sponsors should consider both sides (e.g. a win and a loss).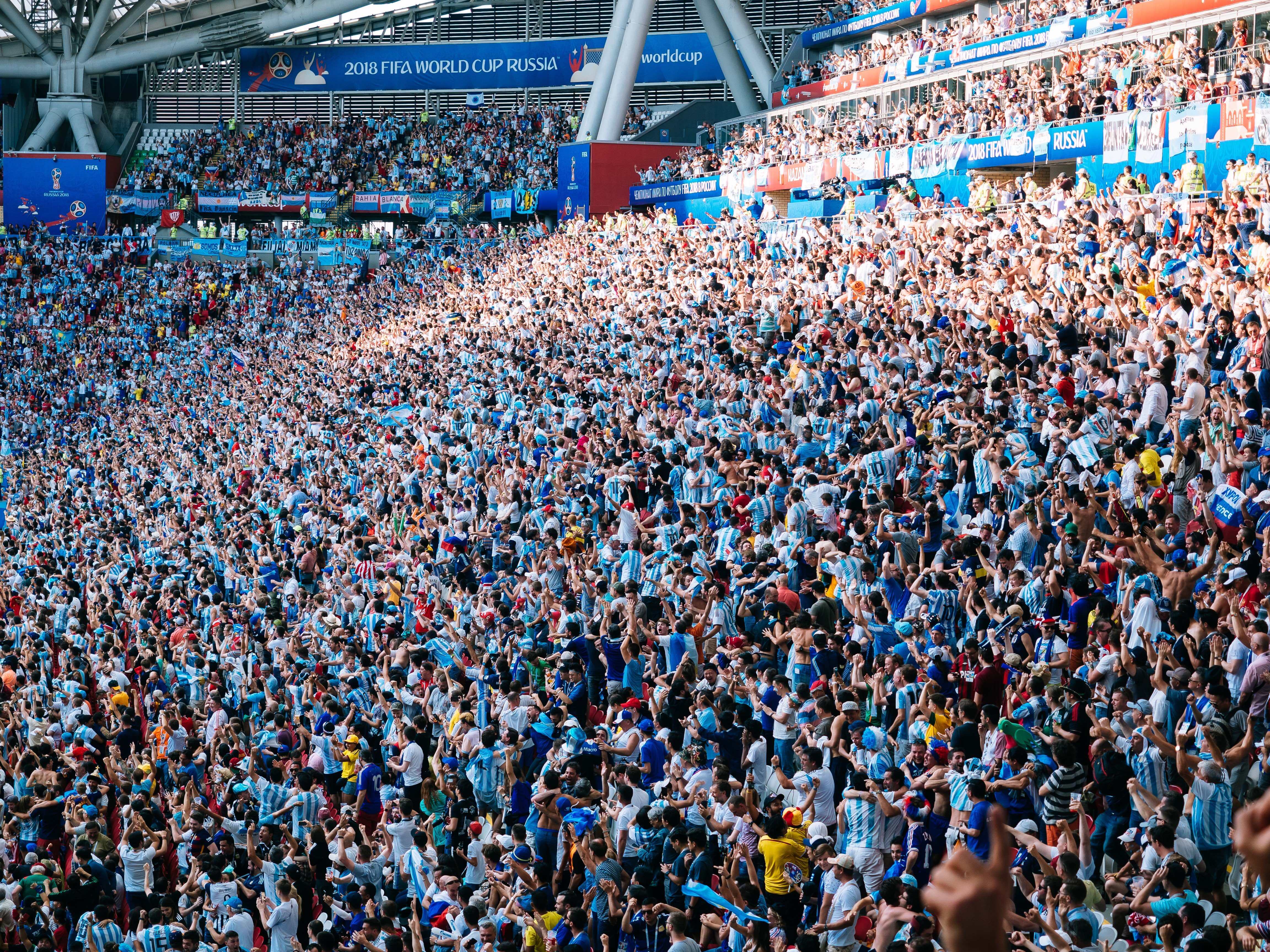 Just like a fan's motives can predict their level of identification, so too can their level of identification predict their reaction to a result. Since the 70s, social psychology research[i] has identified two processes that describe fans' responses to their teams' victories and losses: BIRGing and CORFing.
Basking in Reflected Glory (BIRGing) refers to fans who claim association with a victory. You know, the fan who walks into work with their team's scarf on and proclaims 'we' won, and 'we' are the champions. Conversely, Cutting off Reflected Failure (CORFing) refers to fans who seek to distance themselves from the team following a loss. 'They lost', and 'they didn't stand up when it mattered'. Both assist in the maintenance of self-esteem. Research shows[ii] that higher fan identification results in increased tendencies to BIRG, and decreased tendencies to CORF. That is, 'proper' fans, rather than fair-weather. Naturally, CORFing is an undesirable trait, and portrays a lack of loyalty when things get tough. So too is BIRGing after recently CORFing.
As such, sponsors often look to show loyalty irrespective of results. This is simple when the team is winning - basking comes easy. But when things get tough, avoiding CORFing shows a loyalty that reflects well on the brand. Qantas is perhaps the best example of this. A naming-rights sponsor for the Wallabies since 2004, they've been there for the successful times, but have also been there (especially recently) for a fair degree of turmoil, both on and off the pitch. Throughout, they've remained 'proud supporters', they reiterate, unwavering in their commitment.
Consideration of the Motivations, Identification, and Response give sponsors and rights holders a framework for navigating the emotional side of a sponsorship proprety
In crafting the optimal sponsorship campaign, stakeholders should consider:
who are we targeting through this sponsorship?
what is their motivation, identification, and potential response to the property?
based on the scenarios, how can we craft our messaging to "ride" the emotional wave
The more understanding they possess, the more a targeted approach can be sought.
References

[i] Cialdini, R. B., Borden, R. J., Thorne, A., Walker, M. R., Freeman, S., & Sloan, L. R. (1976) Basking in reflected glory: Three (football) field studies, Journal of Personality and Social Psychology, 34, 366-375
[ii] Wann, D. And Branscombe, N. R. (1990) Die-Hard and Fair-Weather Fans: Effects of Identification on BIRGing and CORFing Tendencies, Journal of Sport & Social Issues 14 (2), 103-117.
---
[i] Bergami, M. and Bagozzi, R. P. (2000) Self-categorization, affective commitment and group self-esteem as distinct aspects of social identity in the organization, British Journal of Social Psychology, 39, 555-77.
[ii] Bhattacharya, C. B., Rao, H. and Glynn, M. A. (1995) Understanding the bond of identification: an investigation of its correlates among art museum members, Journal of Marketing, 59, 46-57.
[iii] Carlson, B. D., Donavan, D. T., Cumiskey, K. J. (2009) Consumer‐brand relationships in sport: brand personality and identification, International Journal of Retail & Distribution Management, 37 (4), 370-384.
---
[i] Trail, G. T., Anderson, D. F., and Fink, J. S. (2000) A theoretical model of sports spectator consumption behaviour, International Journal of Sports Management, 1, 154-180.