Klip Sports and Swinburne University announce digital branded content research program
In the 1950s, the Uruguayan football team Peñarol pioneered the concept of displaying a sponsor's logo on their jersey as an innovative way to link the sponsor to the club.
Unbeknownst to Peñarol, they'd started a marketing revolution, which has swollen to today's almost $80bn annual sponsorship market. This figure has been mainly driven by sponsor investment in traditional assets such as the jersey, signage, and on field/court logos.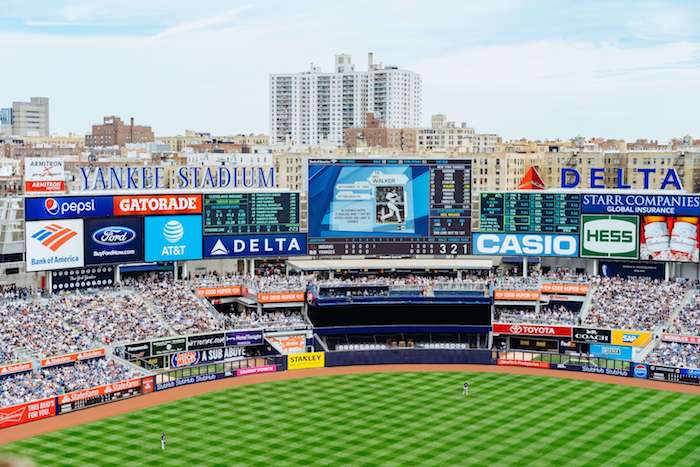 Over the last decade, the rise of digital media and a shift in fans consumption of sports content to social media, web, and apps, has spurred sports leagues and teams to innovate to create new, digital-centric sponsorship assets.
The assets are digital integrations, where the brand is embedded within the image or video content, through a graphical integration and supporting mention or hashtag. These "digital assets" are today driving the most attention from sponsors: who see content integration as way to link brand story-telling and campaigns to the sponsorship property, and excitment from rights holders: who are able to unlock more commercial opportunities.
View this post on Instagram
Despite a range of academic studies and research into the impact of sponsorship in the context of traditional assets; the practice of sponsorship in the digital era has outpaced research, with little investigation into the impact of digital branded content on fans.
Klip Sports has teamed up with Swinburne University of Technology to conduct an expansive research study, led by Senior Research Fellow, Dr Adam Karg, into the effectiveness of modern sponsorship assets and brand integration in short form sports content.
The study will focus on best practice in digital branded content across global sports; and involve a range of experiments to understand the difference in consumer and brand impact between digital and linear media, short form and long form content, traditional and digital sponsorship assets, as well as different types of digital integrations.
"The ways that brands manage and activate digital sponsorship in sport is shifting, with organisations increasing awareness of the scope and value digital assets can provide," says Dr Adam Karg. "We look forward to working with Klip Sports and their partners to investigate brand integration options that exist globally across digital content and how they create and add value for sponsors and brands."
The findings will allow the industry to better understand how digital short form content delivers value to fans and sponsors.
"The study is a watershed moment for our industry" says Klip Sports CEO Aaron Tobin, "we'll soon have an in-depth understanding of the real brand impact that can be delivered through digital content. We're excited to build an evidence-based approach to how we work with our partners to measure and value their digital content programs".
About Klip Sports
Klip Sports is an AI-driven sports highlights editing, publishing, and measurement platform. Klip Sports helps rights holders and brands thrive in the digital media landscape, through automated editing and publishing of highlights content to social media accounts, websites, and apps. We use machine learning to measure content and brand performance across digital channels, tracking the value of brand integrations, as well as traditional assets such as a clothing and apparel. Klip Sports was founded in 2015 and was acquired by the Dentsu Aegis Network in 2017.