Introducing Analytics for Instagram Stories
We're excited to announce the latest feature release for Klip Sports: analytics for Instagram Stories.
Instagram Stories is a feature that allows publishers to post photos and videos that dissappear after 24 hours. Originally created by Snapchat, the "story" format has become hugely popular among Instagram users: the feature now boasts 500 million daily active users, representing 50% of Instagram's total user base of 1 billion.
There's also been wide adoption among sports leagues and teams, who use Instagram stories to share behind the scenes, match highlights, player and match statistics, fan competitions, and sponsor-integrated content.
Using Klip Sports Analytics, rights holders and sponsors can now see near real time data on:
brand exposure in stories (image and video)
performance of each story (impressions, reach, replies)
sponsor media value from stories (using Instagram's market-rate CPM)
We analyse every story shared by the connected Instagram account, using artificial intelligence to identify any brands and asset types that appear. This allows both publishers and sponsors to gain an important insight into the sponsor value delivered via this highly popular and growing medium.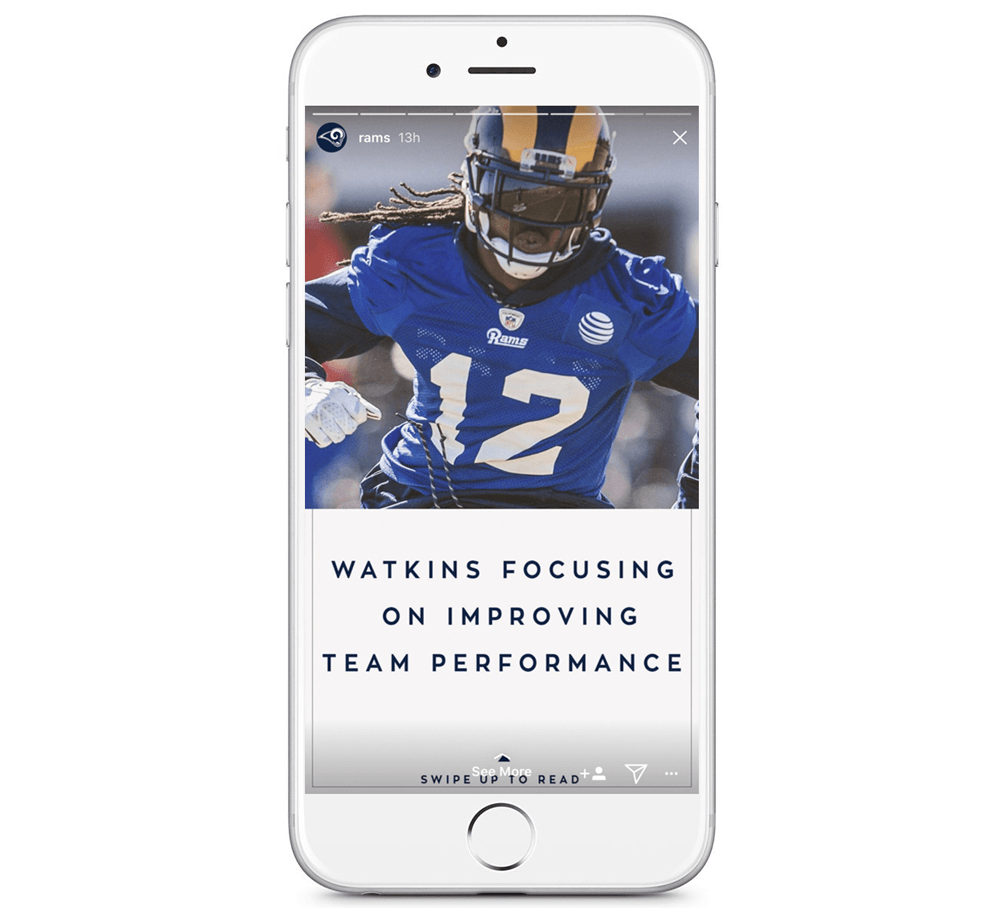 As a rights holder, you'll be able to understand the types of stories that are generating the most engagement and impact with fans, as well as being able to understand the value you're delivering to sponsors through the platform.
As a sponsor, you'll have rich insight into the amount your brand was integrated into stories, on which assets it appeared (for example, digital graphic integration, or clothing), how many fans your brand reached, and how much media value was generated.
Head over to your Klip Sports Analytics dashboard to check out your stories analytics now, or get in touch if you'd like to hear how Klip Sports Analytics could help your business.
About Klip Sports
Klip Sports is an AI-driven sports highlights editing, publishing, and measurement platform. Klip Sports helps rights holders and brands thrive in the digital media landscape, through automated editing and publishing of highlights content to social media accounts, websites, and apps. We use machine learning to measure content and brand performance across all digital channels, tracking the value of brand integrations, as well as traditional assets such as a clothing and apparel. Klip Sports was founded in 2015 and was acquired by the Dentsu Aegis Network in 2017.