Announcing the Sport & Entertainment Marketing Cloud
Since launching Klip Sports in late 2017, we've been lucky to work with a range of leagues, teams, publishers, brands, and agencies. We have witnessed first hand the highs and lows these organisations face navigating the modern sports and entertainment landscape.
We've also observed a shift in sports and entertainment marketing focus from traditional sponsorships towards branded digital content. As the media world fragments, digital branded content has emerged as a great way for rights holders to capture the attention of fans, while creating platforms for brands to build brand stories and connections with consumers.
With this shift in mind, we've decided to expand beyond our original vision of serving rights holders with our Studio product, and instead create a toolkit that serves all players in the branded content ecosystem: rights holders, brands, and agencies.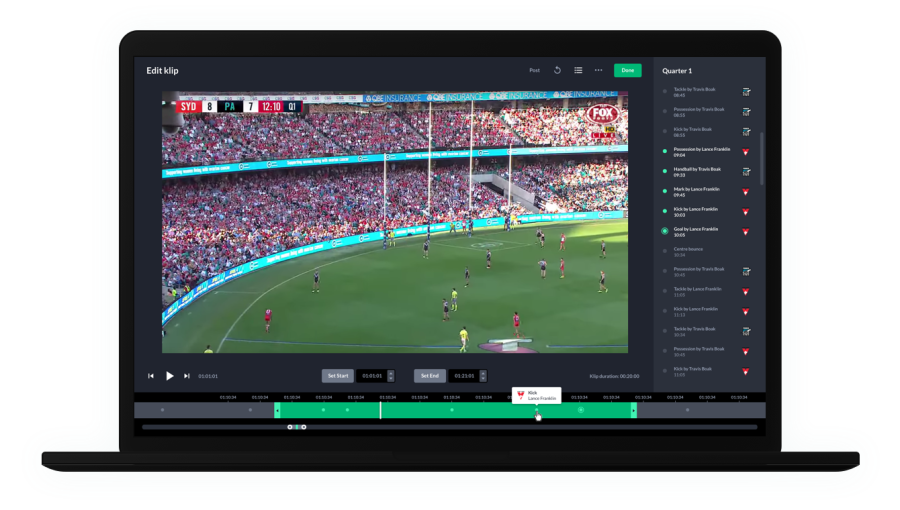 Today we're excited to announce the launch of our new integrated product offering at Klip Sports: the Sport and Entertainment Marketing Cloud. The single platform has three powerful cloud apps built to help rights holders, brands, and agencies thrive in the digital sport and entertainment media landscape:
Studio - AI-driven highlights editing, management and publishing
Analytics - a branded content measurement and valuation tool
Insights - a digital content benchmarking platform and subscription service
"Our vision is to close the gap between digital content teams and sponsorship teams. We wanted to bring our products together in a way that will deliver better content and happier fans and sponsors" says Klip Sports founder and CEO Aaron Tobin, "our client partners in the brand space are able to use the Analytics platform to track the digital performance of their sponsorship and campaigns, whilst our rights holder client partners can close the loop with Studio, Analytics, and Insights: from content editing and distribution, to analytics that can inform better content decisions."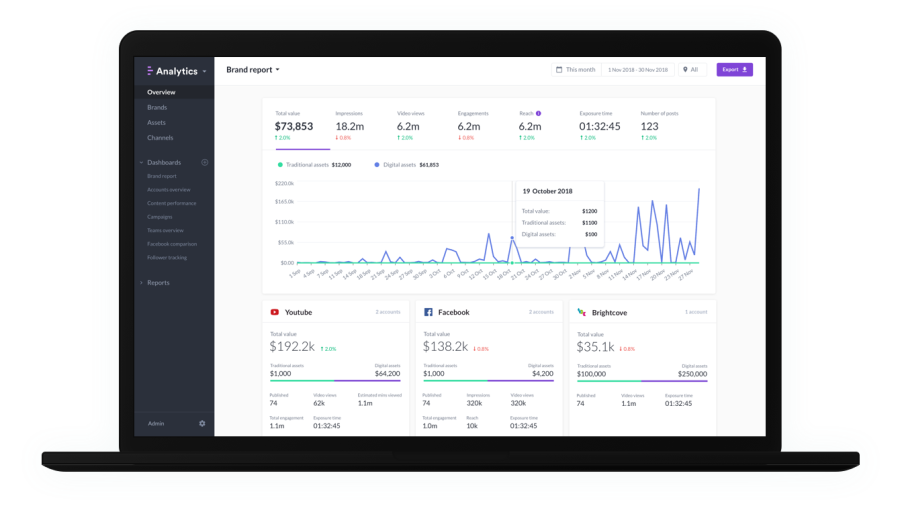 Studio allows content teams to use AI to automate editing, brand integration, and publishing workflows, allowing content to be delivered to fans in minutes across all digital channels. Our Analytics tool ensures that both rights holders and brands understand how that content is resonating with fans and creating brand value, and Insights provides a view of how the competition stacks up. Its a loop that results in better content and happier, engaged fans.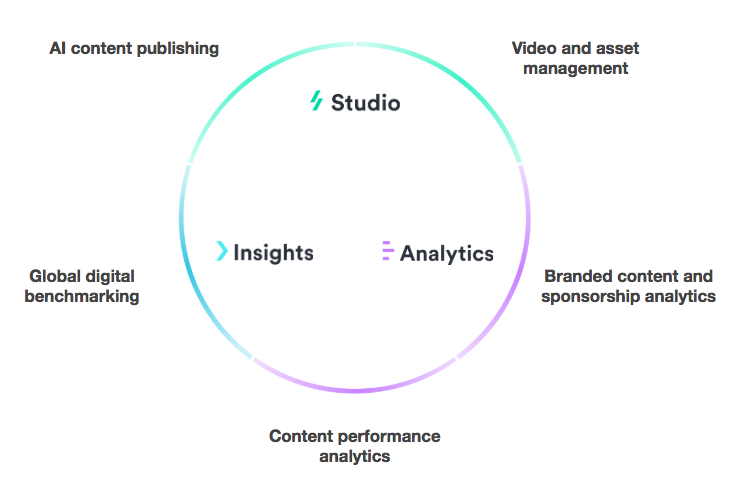 The Sports and Entertainment Marketing Cloud is used by the Australian Football League (AFL) for the 2019 Season, while Klip Sports Analytics was been used by Cricket Australia to measure the digital performance of the 2018/19 Cricket Season. Other key client organisations include East Asian Football Federation, Jaguar, Cadbury, MKTG, and Denstu Inc.
About Klip Sports
Klip Sport is an AI-driven sports highlights editing, publishing, and measurement platform. Klip Sports helps rights holders and brands thrive in the digital media landscape, through automated editing and publishing of highlights content to social media accounts, websites, and apps. We use machine learning to measure content and brand performance across digital channels, tracking the value of brand integrations, as well as traditional assets such as a clothing and apparel. Klip Sports was founded in 2015 and was acquired by the Dentsu Aegis Network in 2017.